Cliff House offers over 25,000 square feet of Maine meeting and event space, including the Atlantic Ballroom—from which double-height panoramic windows reveal the seemingly boundless Atlantic Ocean. A luxury spa and wellness center, oceanfront dining, year-round recreation and activities, and thoughtful amenities capture the best of coastal New England for immersive experiences in every season.
The resort features:
25,000 square feet of premier conference facilities
11 meeting rooms (many with ocean views)
Perfect for small executive gatherings of 12 or large meetings of up to 300
Innovative banquet and catering menus plus select wines
Complimentary Wi-Fi
Expert audiovisual services available
Culinary Options
While dining on site, your guests will find the culinary experience at your meeting or event every bit as breathtaking as the ocean views. You can expect delicious, innovative cuisine, inspired by indigenous Maine flavors, and presented with grace and style.
Intuitive planning services ensure that every social gathering or corporate function is organized to maximize productivity and minimize stress. Menus are carefully prepared with locally sourced ingredients, and guests can enjoy distinctive coastal Maine event experiences such as traditional lobster bakes.
The resort also offers a range of dining options, including our signature fine dining restaurant The Tiller, the more casual Nubb's Lobster Shack, and coming soon,The Bald Head Coffee Co. coffee house for locally roasted coffee and quick, grab and go options.
To discuss a future meeting or event, please contact our Sales Coordinator, at 207.361.6207 or e-mail [email protected].
---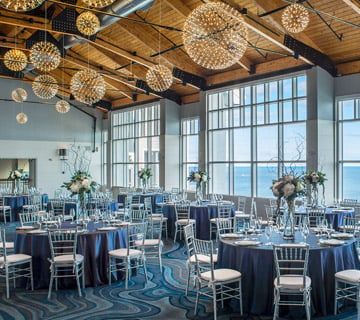 Atlantic Ballroom
Our stunning Atlantic Ballroom is our premier meeting venue for truly unforgettable New England events offering sweeping views of the ocean and coast beneath a stunning vaulted beamed ceiling finished in cedar planking. The Atlantic Ballroom is a truly unique space that creates a distinctive sense of occasion, no matter your meeting or celebration.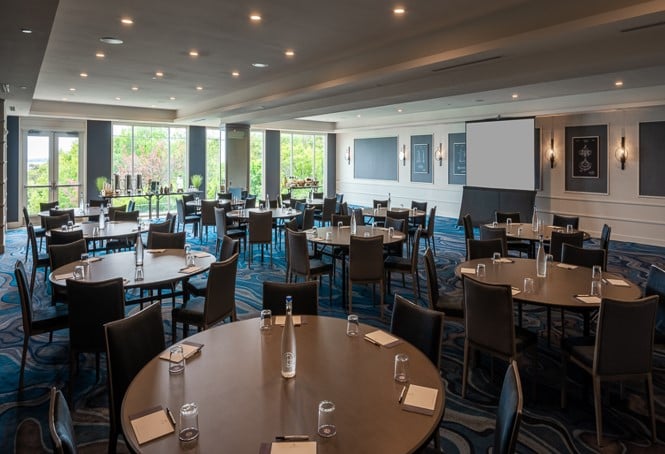 Cape Neddick Salon
A beautiful Cape Neddick, Maine event space offering unmatched views of the Atlantic which will delight your guests.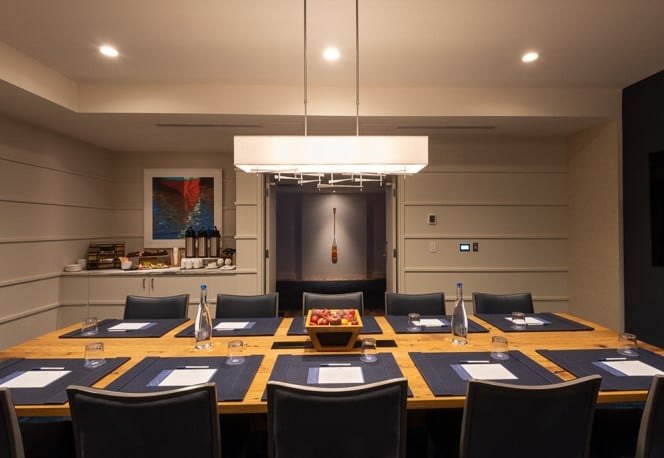 York Harbor North & South
Perfect for smaller events, these board rooms are beautiful spaces with permanent farm-style conference tables. Both rooms feature maritime artwork and nautical decor. These coastal Maine event spaces are perfect for a 10-12 people.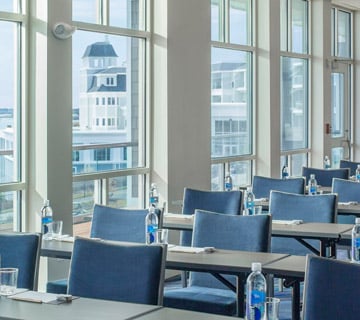 Perkins Cove Salon
As a tribute to the renowned Perkins Cove – one of Cliff House's iconic neighbors – the Perkins Cove Salon provides premium conference and meeting space boasting 1,661 square feet. Perkins Cove Salon can seat up to 80 guests in a variety of seating styles to meet the requirements of all different groups.