Weare Cottage
To reserve the cottage for your vacation in Maine, call our reservations team at 877-407-2255.

With a backdrop of the Atlantic Ocean and the Maine cliffscape, the Weare Cottage at Cliff House is a quintessential New England cottage with a unique history.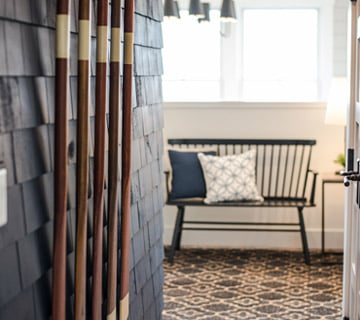 The original home to the Weare family, the Weare Cottage is the resort's gem, opening for the first-time in summer 2018 after a landmark transformation. Designed by Lisa Haude of Paradigm Design Group with graceful coastal style, the cottage features the original stone fireplace in the Weare home, space for entertaining, and stunning ocean views. The cottage has stylish, coastal-inspired furnishings, luxury Comphy linens and made-in-Maine Cuddledown comforters, and private terraces overlooking the scenic Bald Head Cliff. This idyllic cottage is perfect for families or groups of friends with two king size bedrooms with ocean view terraces, a bedroom with two bunk beds, 3.5 bathrooms, a full gorgeously designed kitchen and a front porch to take in the ocean breezes and serene views. The comforts of home beckon you to return to your cottage each afternoon to relax and take in the moments, the scent of the sea and the cool afternoon breeze while you sip a refreshing drink from your oceanfront terrace.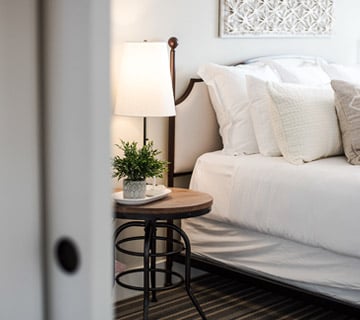 Weare Cottage Amenities
A Welcome Snack Basket
Luxurious plush slippers and umbrellas
Complimentary valet parking
Expansive oceanfront terraces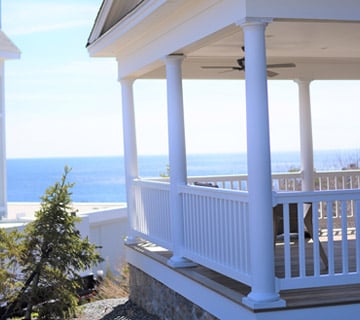 Sweeping Ocean Views
Enjoy ocean breezes and serene views from your back porch and upstairs balconies.
To reserve the cottage for your vacation in Maine, call 855-210-6901
Special Offers