Cliff House offers over 25,000 square feet of Maine meeting and event space, including executive boardrooms, and meeting rooms featuring ocean views and natural light. To discuss a future meeting or event, please contact our Sales Coordinator, at 207.361.6207 or e-mail [email protected].
---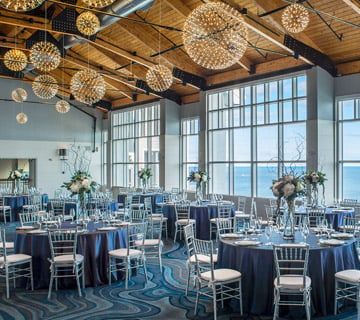 Atlantic Ballroom
Our stunning Atlantic Ballroom is our premier meeting venue for truly unforgettable New England events offering sweeping views of the ocean and coast beneath a stunning vaulted beamed ceiling finished in cedar planking. The Atlantic Ballroom is a truly unique space that creates a distinctive sense of occasion, no matter your meeting or celebration.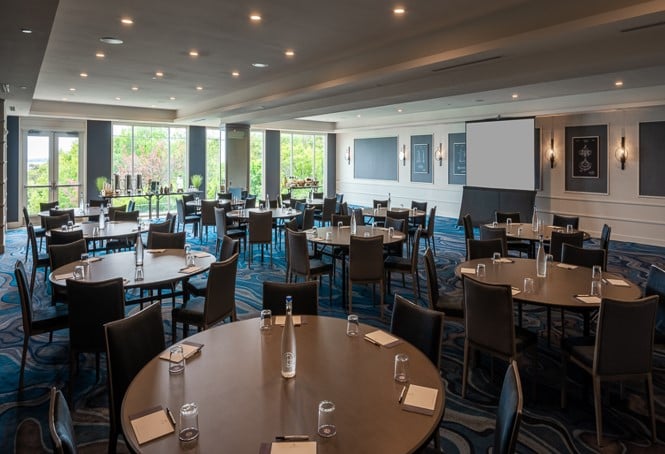 Cape Neddick Salon
A beautiful Cape Neddick, Maine event space offering unmatched views of the Atlantic which will delight your guests.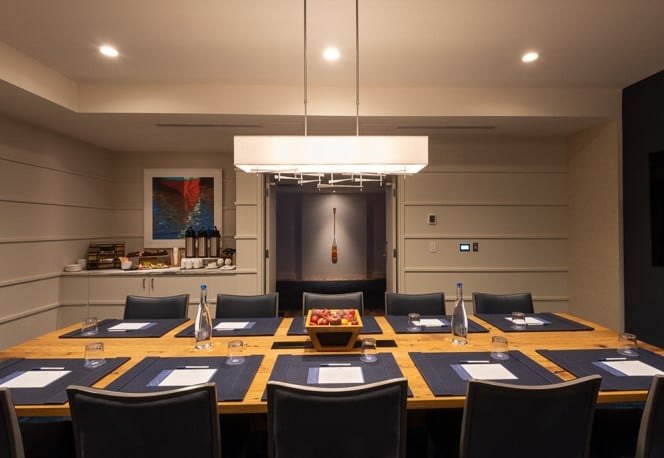 York Harbor South
Perfect for smaller events, this board room is a beautiful space with a permanent farm-style conference tables. Featuring stunning maritime artwork by Erin McGee Ferrell and nautical decor. Located in the Cliffscape building above The Spa, this event space is perfect for 10-12 people.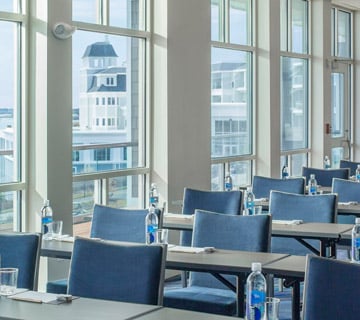 Perkin's Cove Salon
As a tribute to the renowned Perkin's Cove – one of Cliff House's iconic neighbors – the Perkin's Cove Salon provides premium conference and meeting space boasting 1,661 square feet. Perkin's Cove Salon can seat up to 80 guests in a variety of seating styles to meet the requirements of all different groups.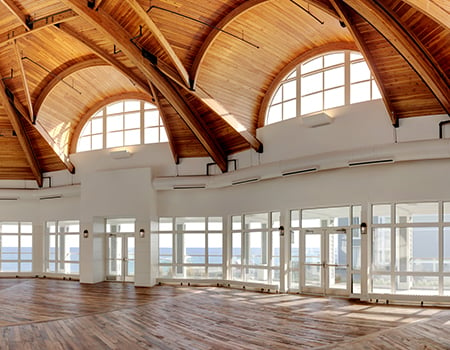 Oceanview Terrace Salon
A beautiful event space featuring original wood ceilings and sweeping views of the Atlantic Ocean. The perfect space for a cocktail reception or small group meeting.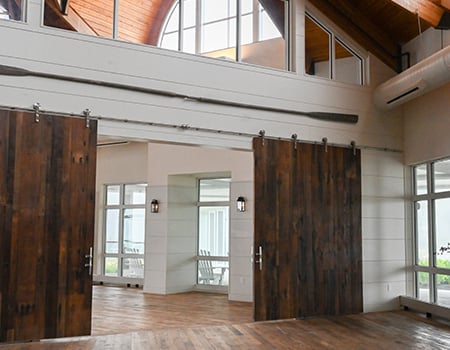 Oceanview Terrace Foyer
A welcoming, pre-function foyer featuring repurposed hardwood floors, original wood ceilings, and grand barn doors. This space is nestled between the Atlantic Ballroom and Oceanview Terrace Salon.