When in Maine, do as Mainers do – become a true 'Downeaster' – and see for yourself what makes our area so irresistible to all generations. And, not to brag, however USA Today and Travel & Leisure listed Ogunquit and the surrounding area among the 25 best coastal spots to visit throughout the entire country! Speak with our concierge team regarding arranging for transportation or acquisition of directions to these and other beach towns!
The Discovery Center at Cliff House
Visit The Discovery Center during your stay at Cliff House to explore the local activities offered in our area. Southern Maine is full of museums, historical sites, beaches, hiking trails, restaurants, breweries, and so much more. The Discovery Center will help you plan your Maine itinerary.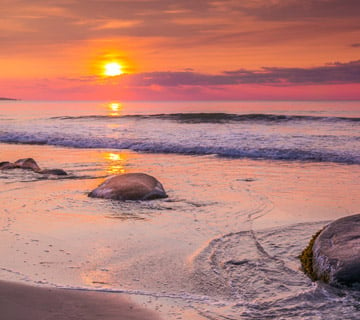 Beaches
Cliff House is the perfect base from which you can explore the incredible area of the southern Maine seacoast. The area offers access to some of the best beaches in the country. Beaches in York, Wells, and Ogunquit allow for endless options of where you choose to spend your day at the beach.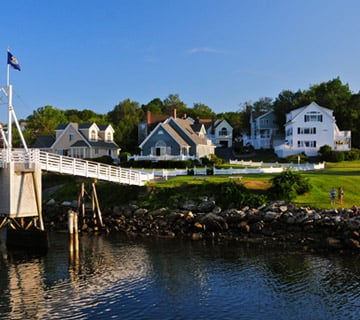 Nature
Maine is known not just for its beaches, but also for its wildlife. Cliff House is within proximity to the Rachel Carson National Wildlife Refuge located in the nearby town of Wells. This refuge is one of the nation's largest and most beautiful natural preserves that is home to native Maine wildlife and habitats. Mount Agamenticus is a small mountain located within twenty minutes of the resort and is a popular local hiking spot full of wildlife and vast ocean views. View the trail map.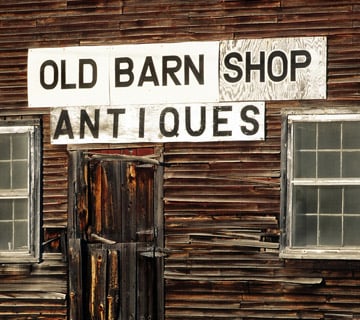 Ogunquit
The neighboring town of Ogunquit offers appealing restaurants, boutiques, bars, shops, and museums. The Ogunquit Playhouse brings in performers from all over the country and produces many musicals throughout the season. The playhouse has had a long history and has earned the reputation of being "America's Foremost Summer Theatre." With performances throughout the season, a visit to the playhouse is a must-do experience during your stay. In addition to an excursion amongst the footlights, the Marginal Way path located in town is a popular walking path that curves along the coastline and is a great way to see the sights of this quaint coastal town.
York
The other neighboring town to Cliff House is the popular town of York. York is home to three beaches, a small harbor, great restaurants, shops, a zoo, and the famous Nubble Light House. The Nubble Light House sits atop its own piece of land situated just off the shores of York and is the most photographed lighthouse in America. People come from far and wide to see the historic lighthouse. And it inspired us to name our authentic Lobster Shack, Nubb's, after this highlighted destination.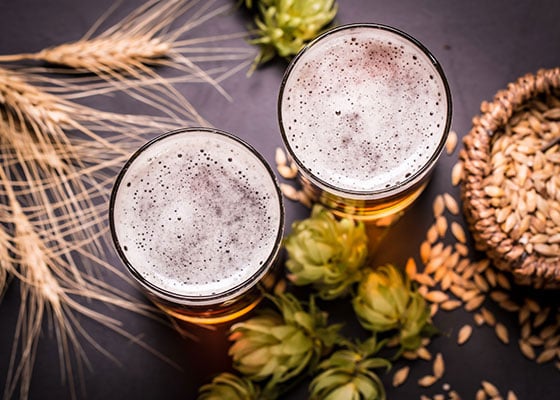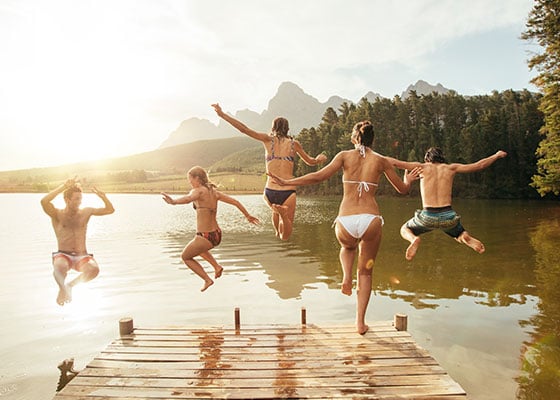 Breweries
The Southern Maine area is home to a fantastic beer scene. With many local breweries in the area one can spend their day touring and sampling fine local beer. Within a forty-five minute drive is the city of Portland that is home to one of the countries best beer scenes.
Notable Breweries
SoMe Brewing Company
Tributary Brewing Company
Sebago Brewing Company
Hidden Cove Brewing Company
Redhook Ale Brewery
Allagash Brewing Company
Shopping
Cliff House is a place to enjoy fabulous shopping experiences. In addition to our own shops within the resort, there are lovely boutiques and gift shops in neighboring Ogunquit. Nearby Kennebunkport, a popular visitor destination, is well known for its diverse array of shops, as well as many highly regarded boutiques. Within a forty-minute drive, Portland presents local clothing designers, artisan food purveyors, and nationally recognized galleries. The outlet malls of Kittery are just twenty minutes away and offer a broad selection of many major brands. More intrepid shoppers might even consider a trip to the legendary shops of Freeport—home of L.L. Bean, located an hour's drive north, and well worth the trip.
House Cars
At Cliff House Maine, we offer guests a world-class experience in all aspects of your stay with us. With this in mind, we are excited to announce our participation with the Volvo Experiential Driving Program.
This new partnership with Volvo will provide a luxurious driving experience on the roads of southern Maine to guests at the hotel. Beginning this season, Volvos' onsite fleet of vehicles are available for complimentary offsite transportation and experiential drives seven days a week and on a first-come-first-serve basis, providing easy access and a way to explore the surrounding beaches, attractions and beyond. We hope you will take advantage of this program and visit some of the beautiful Maine destinations within driving distance of our property including Ogunquit, Kennebunkport and Portland.
Guests may reserve a vehicle for a four-hour period during their stay at Cliff House Maine, and the vehicles are loaded with GPS coordinates to the top area must-see locations and attractions for guests to enjoy. A valid driver's license, domestic or international, is required and a vehicle waiver form must be signed. Volvo owners staying at the Cliff House will also receive benefits including discounts on their stays, credit at The Spa at Cliff House and upgrades upon arrival based on availability.