CELEBRATE ART AT CLIFF HOUSE
JOURNEY IN PHOTOGRAPHY WITH AMERICAN ICON CARL HYATT | FEBRUARY 20th
Carl Austin Hyatt has been photographing the coast of New England for more than 30 years. He has a passion for the 'spirit of place'. Carl's prints are in numerous permanent and private collections including The Ogunquit Museum of American Art, The Smithsonian Museum, Boston's Museum of Fine Arts and the Currier Museum of Fine Arts.
Cliff House is delighted and honored to welcome Carl Hyatt on Saturday February 20, 2021 from 1PM to 3PM in the Oceanview Terrace Salon for a "Journey in Photography with an American Icon".
Carl will share stories from his early experiences with Ansel Adams, his many expeditions to sacred sites in the Peruvian Andes and his well-known "New England Coast & Landscape" series. This educational and visually inspiring opportunity is available for guests of Cliff House to attend. Please secure your seat (state required guidelines) by calling 207-361-1000.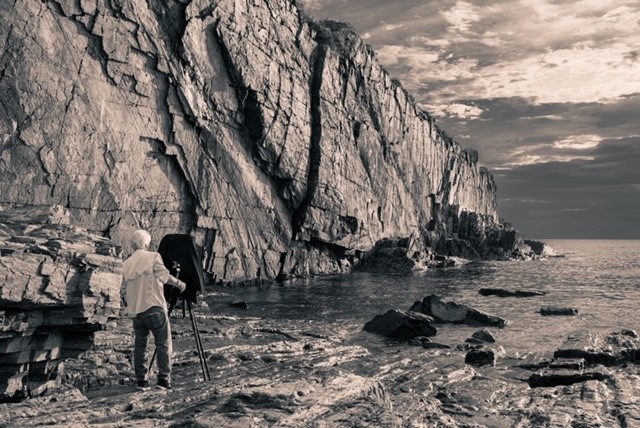 Studio at Cliff House
Studio at Cliff House welcomes our first artist in Residence, Ric Della Bernarda. Ric is the owner of Luna di Miele Studio in Ogunquit and has an extensive art education background. A graduate from the Fashion Institute of Technology in New York, Ric spent his early career as a fashion illustrator in Manhattan. His true passion for teaching and painting flourished at his home in Ogunquit surrounded by the beauty and natural landscape that is the inspiration of his work. Ric continues to develop his craft through various workshops including at the Florence Academy of Art in Florence Italy. Ric is also known for his portrait work in impressionistic style and his local presence is often highlighted by his donations of work to organizations such as the Frannie Peabody Center and the Ogunquit Museum of Modern Art. Ric teaches group, couples, and private lessons here at Cliff House. We also offer an 'Art on the Cliff' package for accommodations and lessons. To book a class with Ric please call reservations at 866-990-3684.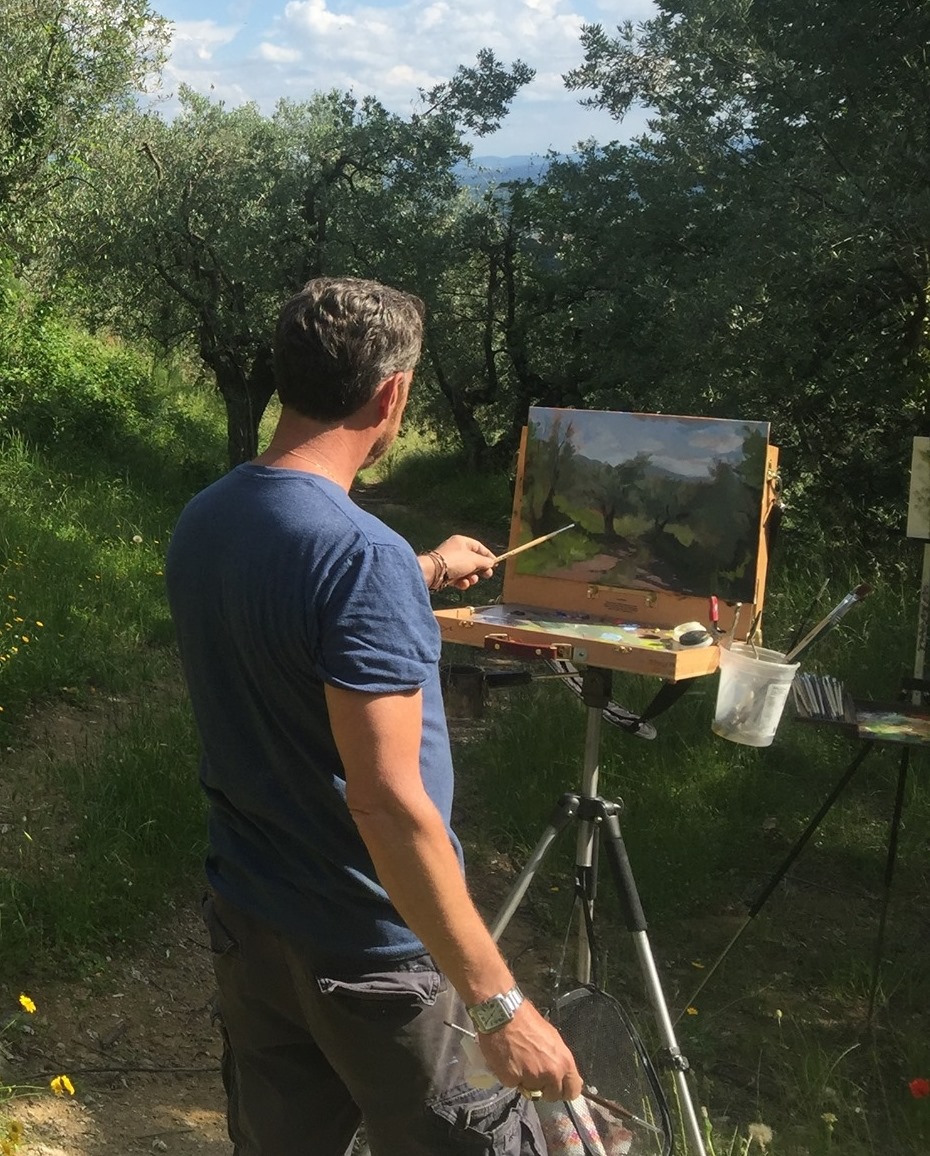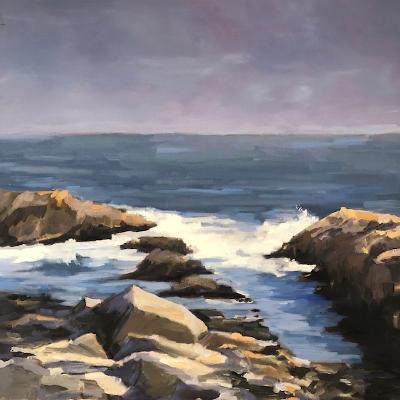 Ogunquit Art History
While Cliff House was being constructed during the late 1800s, Oqunquit was captivating an eclectic array of artists drawn to its natural beauty and charm. Word spread about its romantic scenery and the destination soon evolved as a summer respite for big-city artists to express themselves on canvas and in theater, transforming this beautiful place by the sea into a true Artist Colony. Today, Cliff House has created The Gallery as its own canvas to highlight and pay homage to the talented artists abound. Enjoy your journey through the passageway and immerse yourself in the art.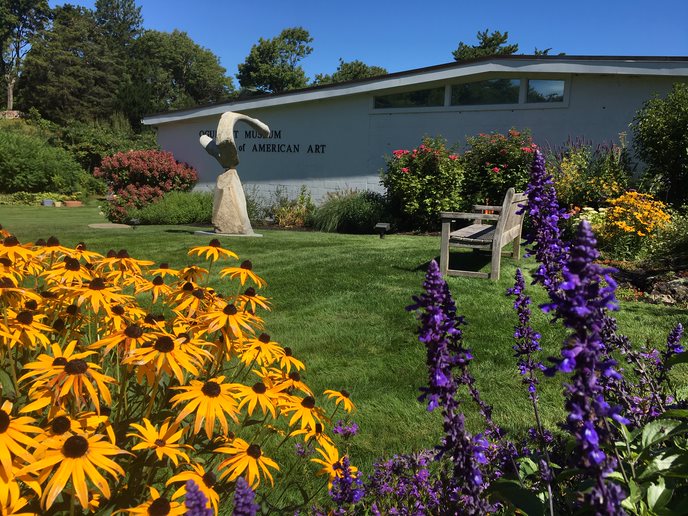 Cliff House is honored to feature a signature entrance to The Gallery with art from the Ogunquit Museum of American Art. The museum is minutes from the Cliff House and can be enjoyed from May 1 through the fall. Cliff House is honored to showcase Henry Strater's art at the signature entrance to The Gallery, on loan from Ogunquit Museum of American Art (OMAA). OMAA is closely tied to one of the earliest art colonies of the American modernist era. The museum honors founder Henry Strater's vision to preserve and showcase American art by mounting innovative modern and contemporary exhibition programs from May through October. OMAA showcases modern and contemporary art with rotating exhibitions and a permanent collection of more than 3,000 works. The three-acre seaside sculpture garden and grounds offer space for contemplation. Plan a visit, just a short walk from Ogunquit's Perkins Cove museum, just minutes from Cliff House. Visit https://ogunquitmuseum.org/ for the full array of exhibits for the season.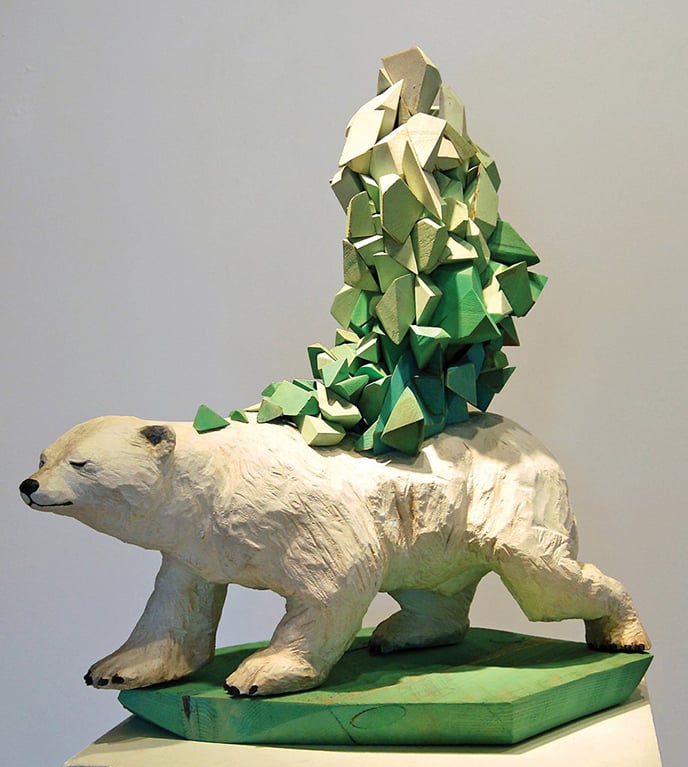 Cliff House was a proud sponsor of the After Party exhibition by Andy Rosen, which on display at OMAA May 1st-July 5, 2020. After Party posits a unique timestamp on the influence of the Ogunquit art colony and the significance of time, place, and community in the history of American art. Rosen's experiential installation casts present-day Ogunquit in relation to the 20th-century artists who comprised the creative collaborative that transformed a vision for American modernism and the community of Ogunquit as we know it today.
---

The Gallery is curated by Chris Caraviello of the Van Ward Gallery, the premier regional dealer in contemporary and period fine art, offering the best of the Ogunquit Art Colony. The Gallery is open to the public and can be found on the lower reception, just below the main entrance adjacent to The Tiller restaurant and Tidemark lounge. The Gallery is currently showcasing more than 50 art pieces from local artists in a variety of mediums. Enjoy scheduled art tours or request a private tour by contacting Van Ward Gallery directly. Our onsite curator is also available to offer tours to groups or individuals, based on appointment. Please contact Chris Caraviello of the Van Ward Gallery, [email protected].
Artists currently showcased at The Gallery:
TOM GLOVER
After studying with John Laurent, John Hatch, Sigmund Abeles and Conley Harris at the University of New Hampshire, Glover continued critiques with Laurent for a couple of decades. He followed Laurents advice to go see, 'in the flesh, the Great Masters. Tom's older brother is an airline pilot, so he caught, from time to time, flights with his brother to Rome, Florence, Milan, Paris, Amsterdam, and Madrid. He did artist retreats, found galleries to show in, and painted and painted and painted. Glover did retreats around New England, on the Isles of Shoals, Great Spruce Head Island, and Block Island. Glover taught at the University of New Hampshire, and currently teaches at Sanctuary Arts in Eliot Maine. He has been an Artist in Residence on Appledore Island for the Shoals Marine Laboratory. He also works as an oil painting restorer, framer, and art restorer at Riverstones Custom Framing in Rochester, NH.
CARL HYATT
World-renowned photographer Carl Hyatt currently has a selection of pieces on display in our gallery. It is not uncommon to see Carl on Cliff House property with him photographing at the cliff with a cape over his back and his signature huge camera stand.
---
CELEBRATE SCULPTURE GARDENS
Curated by June LaCombe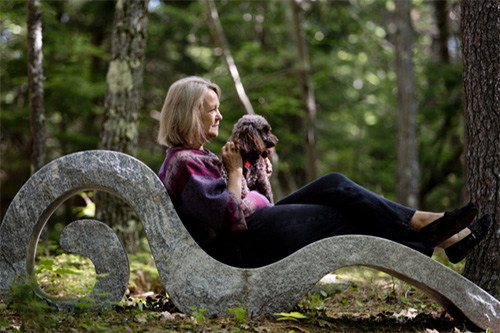 JUNE LACOMBE
June LaCombe is an independent arts consultant specializing in sculpture in the New England region. She curates and sites exhibitions of sculpture in Maine and oversees sales, delivery, siting, and installations for clients throughout the country. Her outdoor shows feature sculpture suited for gardens and landscapes in a variety of mediums including granite, bronze, wood, stoneware, and steel. Interior sculpture is included in exhibitions at Hawk Ridge Farm and shown in her country home. Learn more about June LaCombe.
MARK PETTEGROW
"I am concerned with edges in my work. An edge faired to a sweet line. The sweep of a form poised somewhere on the edge between the known and the unknown, between memory and imagination. The Tides Series is showcased at the Cliff House. It is this edge of recognition that I find compelling. I am interested in exploring beauty and desire in form, with the idea that these formal elements can still have relevance in a world where they have either been somewhat trivialized or overly sexualized." Learn more about Mark Pettegrow.
JORDAN SMITH
Stone and I have a long and loving relationship. From when I first developed the ability to pick things up and put them down, I have been playing with rocks. Over the years this became an artistic obsession, and I'm still learning new ways to manipulate and communicate with the material. Whether it is a large installation or a small piece, each project has its own unique challenges and rewards. Learn more about Jordan Smith.
---
CELEBRATE LOCAL ARTISTS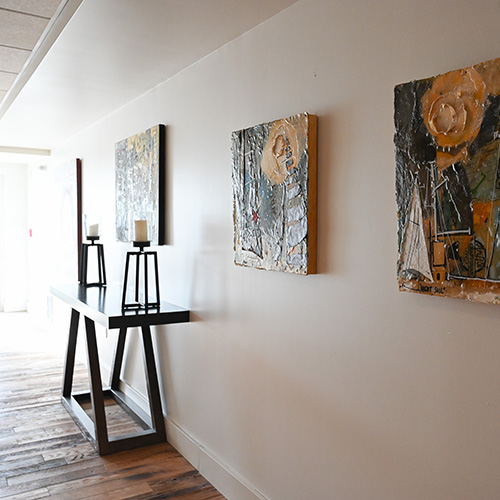 We have multiple other art installations around our property beyond The Gallery, all from Maine artists or inspired by Maine's coast. We feature giclèe prints from Dana Heacock and photography prints from Jack Duford adjacent to The Gallery. As you explore Cliff House, we are privileged to showcase other artists including Amy Kelley at Nubb's Lobster Shack, and Erin McGee Ferrell in the Ledges Gallery.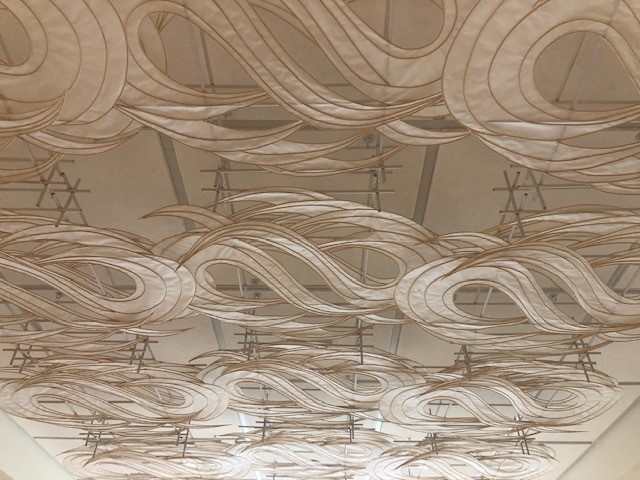 PAT CAMPBELL
Pat Campbell is the artist behind our recently installed stunning ceiling piece at the Spa. This piece hangs in the new relaxation lounge. "Paper is a natural choice of material for my work. It provides the translucency I am seeking in the constructions. It also provides a thin plane of material that is easily shaped and accepts the reed, wood and paper cord that I apply to it. Paper is a fragile material. It can be easily ripped or torn. The structures that I make are quite fragile in appearance. To reinforce the fragility of the pieces, treated rice paper is effective. My work is strongly derived from the Japanese shoji screen, which is traditionally made of rice paper. The qualities of paper now available are exciting to work with; primarily, I use a very simple, thin white rice paper."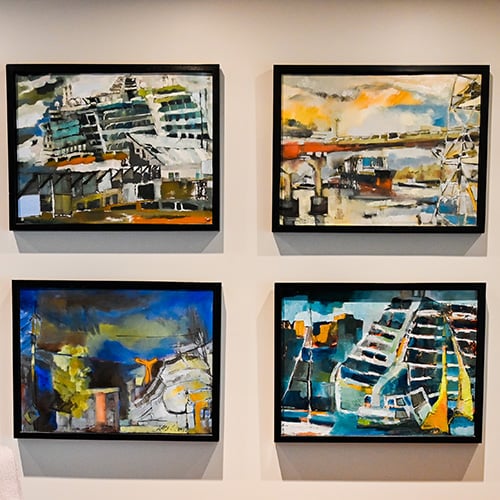 ERIN MCGEE FERRELL
Classically trained as an oil painter, Erin McGee Ferrell continues to build upon twenty-five years of her profession as a residential and corporate artist. Always having maintained an interest in the merging of science and art, Erin incorporates her Maine surroundings literally into the layers of her contemporary works. "Life shows us a level of complexity and beauty in science that isn't often translated to visual expression through the arts." — Erin McGee Ferrell. Learn more about Erin McGee Ferrell.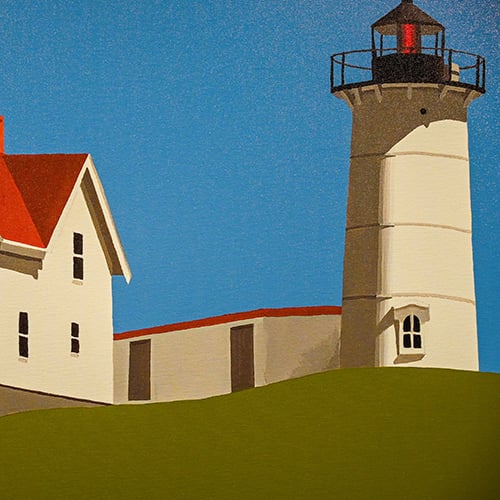 DANA HEACOCK
Dana Heacock is a Maine artist best known for his paintings for the annual Abacus poster calendar. His fine art reproductions on paper and canvas are on permanent display at Mercy hospital in Portland, at InterMed in the Portland area and in other medical buildings from Biddeford to Virginia. They were exhibited for one year at the Dana Conference center in Portland. More of Dana's work can be seen locally at Abacus in Ogunquit. Learn more about Dana Heacock.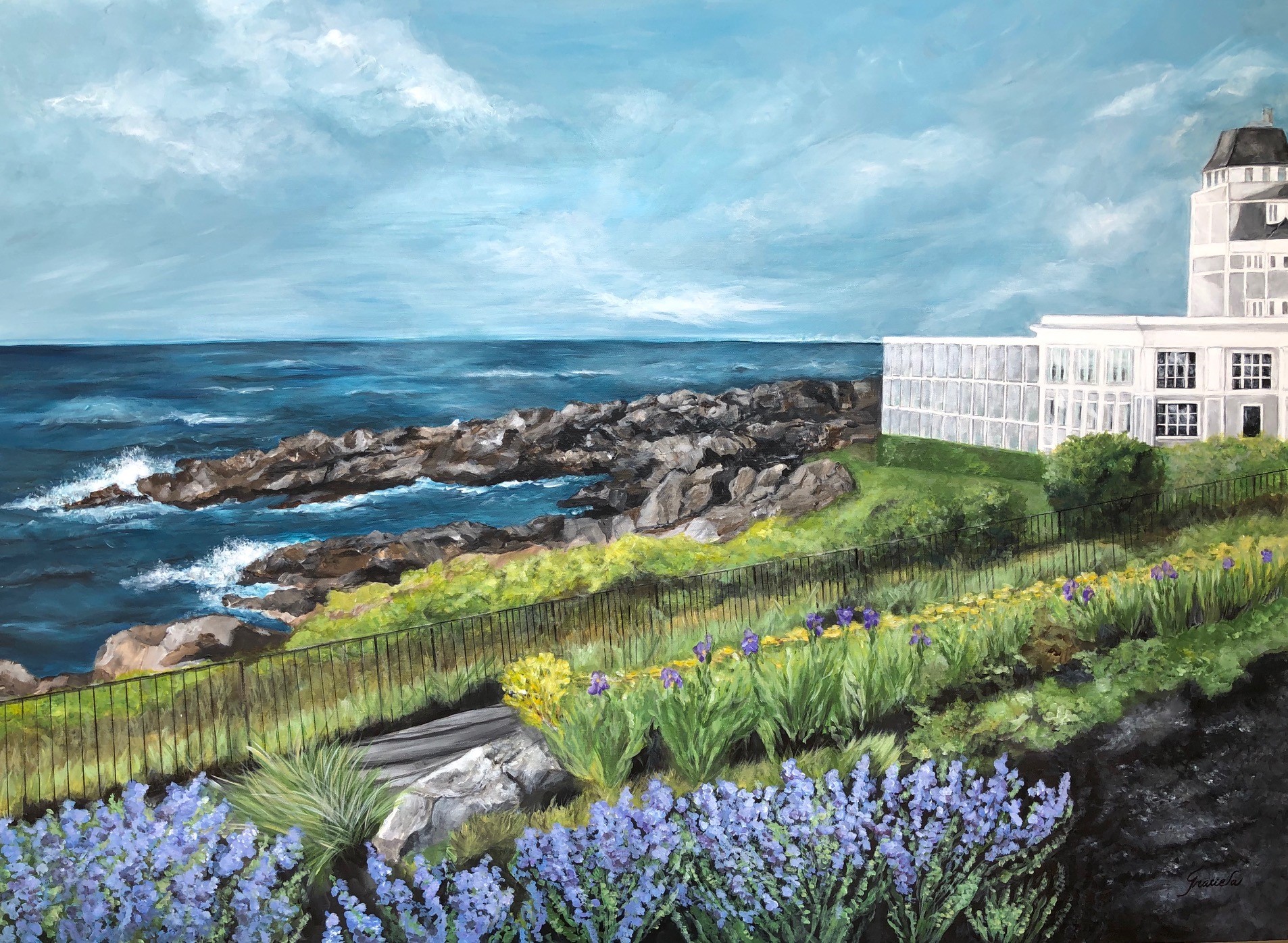 GRACIELA CASTRO
Graciela was born in Buenos Aires, Argentina. It is not coincidental that the artist goes by the name Graciela. It is that very grace that is evidential on every canvas, in every color, with every brushstroke. Graciela was commissioned to paint a small version of the painting "Memories of Cliff House" by her friend as a present for his wedding. He had visited the hotel on numerous occasions and decided to get married here on property. Graciela then decided to create a larger replica of her original painting, which is now permanently on display here in our Gallery. Learn more about Graciela Castro.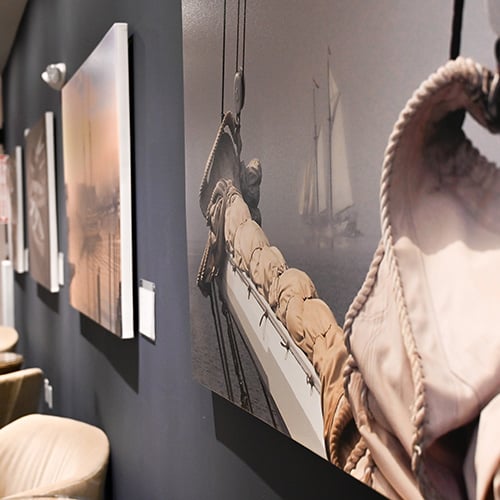 JACK DUFORD
"Life on the Maine coast is the major influence on my work. Bringing the play of water and light to life through my lens is the goal. Childhood summers on the Maine coast led me to making my home in Perkins Cove decades ago. There, the community of painters taught me how light could transform the ordinary to extraordinary, and the patience to wait for it." Learn more about Jack Duford.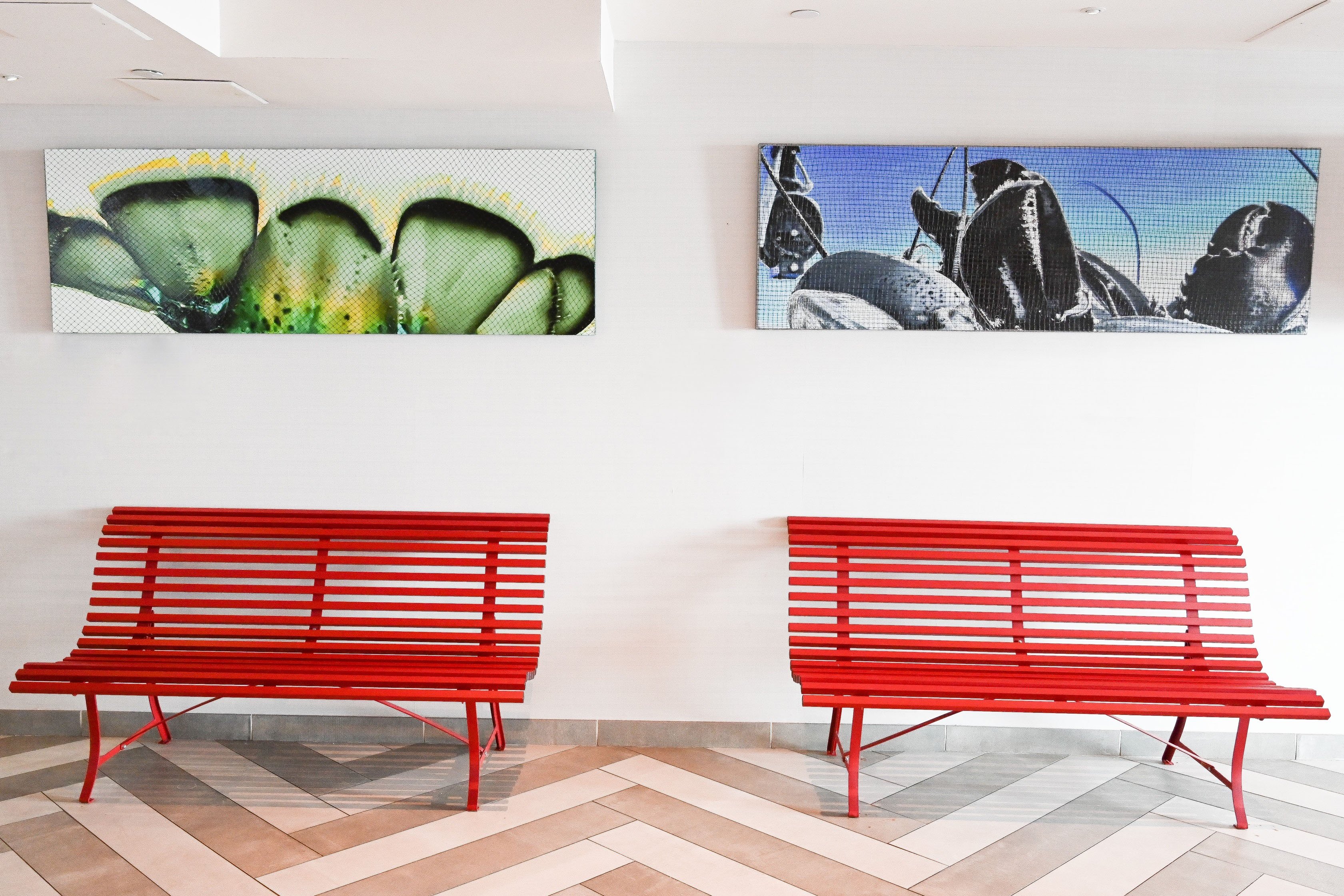 AMY KELLY
In 2015, I asked Captain Bo Kinsman if I could go to work on his Lobster Boat, "Bittersweet", harbored in Perkins Cove. His stemman Rich was thrilled as his year venture was coming to a close and a replacement stemperson was necessary. Rich began training me as if I were "that person". Indeed the story of peace, healing, and an experience in nature beyond my wildest dreams begins. Captain Bo over time enjoyed my photo taking. Learn more about Amy Kelly.