Our casual New England style restaurant Nubb's Lobster Shack is pleased to debut another summer season. Our quintessential Maine lobster pound experience with unparalleled coastal views of the Atlantic. Nosh on whole steamed Maine lobsters or our famous lobster rolls, or try one of the signature Nubb's specialties such as Lobster Totchos. Relax in our open seating while you sample local craft beers and handcrafted cocktails, and take in all that the local flavor has to offer.
H O U R S
Nubb's will be open daily 12/24/2021 - 1/02/2022, from 11:30am - 8pm
Thursday: 12 PM - 8 PM
Friday: 11:30 AM - 9 PM
Saturday: 11:30 AM - 9 PM
Sunday: 11:30 AM - 8 PM
Menus

Try your hand at cracking into whole steamed Maine lobsters, or enjoy it in our famous lobster rolls. Sample local craft beers and creative Maine inspired menu items.
I G L O O S A T N U B B ' S L O B S T E R S H A C K
Cliffside Igloos at Nubb's Lobster Shack are back!
Open to our guests and locals by reservation, beginning on December 23rd, 2021 Igloos are available Thursday, Friday, Saturday, and Sunday from 3pm to 8pm, to book please contact our team at 855-867-0946.
Igloo bookings are $150.00 for a two hour reservation, each igloo can fit up to six guests. Please arrive for your Igloo experience 10 minutes prior to your seating time, and check in with the Nubb's team. Your server will show you to your private Igloo and be available for all food and drink orders.
Igloos will be fully sanitized before guests enter using an Electrostatic Fogger and EcoLab cleaners.
Cliffside igloos are for reservation only, to reserve and learn more details, please contact our Reservations Department at 855-867-0946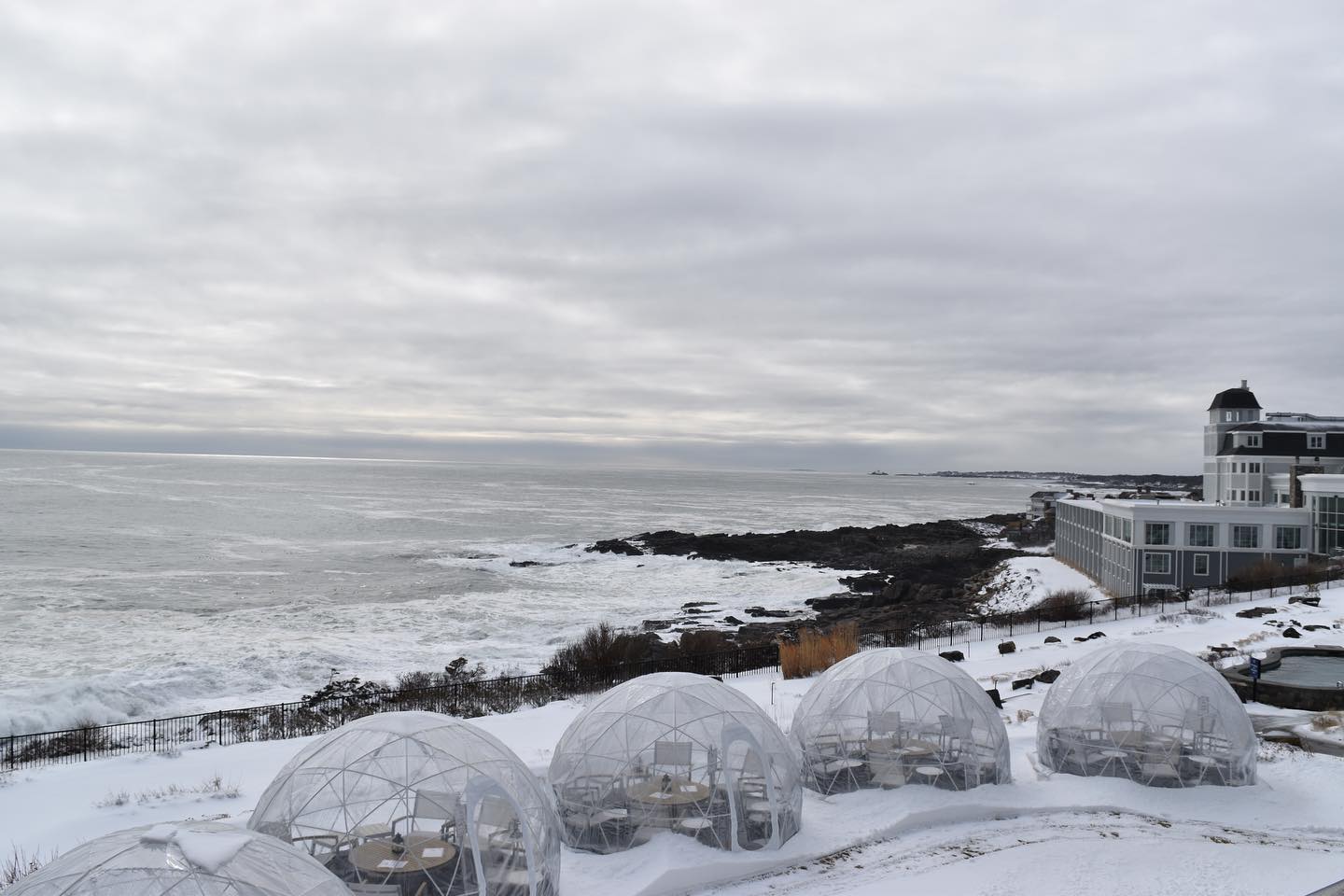 About
With a comfortable classic Maine design, Nubb's Lobster Shack offers a bright and inviting dining destination surrounded by ocean views. Order at the window and enjoy your fresh Maine meal in our relaxed seating, at the bar, or outside on the lawn overlooking the Atlantic. In the summer, enjoy time playing corn hole on Nubb's lawn while drinking a local beer and snacking on our famous lobster totchos.