Our wellness center offers state-of-the-art cardio and strength training equipment, group and private yoga, personal training, ocean views, and more. Equipment includes a premier collection of treadmills, elliptical machines, and stationary bicycles—each outfitted with an individual television and complimentary disposable headphones. Free weights and weight machines allow for superior strength training, and a spacious stretching area offers ample room to warm up and wind down. We are pleased to offer onsite a variety fitness classes.
As of 6/17/2020 the Fitness Center will be open 24 hours, with closures for deep cleaning between 12-1pm. Staff will routinely sanitize equipment throughout the day.
Upon availability, guests can purchase a day pass to utilize the spa locker room amenities for $15.
We are also happy to offer access to two outdoor pools and hot tubs (available seasonally), as well as an indoor pool and hot tub, open nightly until 10:00 p.m.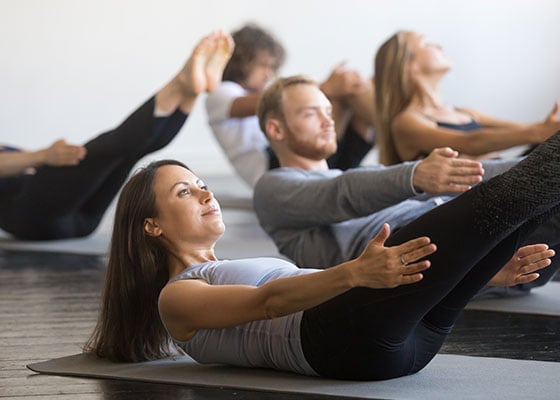 Meet your Instructors:
Lana Vogestad
Lana Vogestad, 500 RYT/ 200 E-RYT, has extensively taught in Iceland, the Netherlands, Atlanta, GA, and throughout the seacoast. She provides insightful and clear alignment instruction but also encourages the class to be a personal journey to delve inward. Lana has studied with many leading teachers from different yoga lineages and is a senior Barkan Method teacher.
Amanda Gunter
Amanda Gunter is a well-rounded fitness instructor. She's been teaching in Southern Maine since 2007. She is certified through the AFAA in personal training since 2015. Her most popular classes are Pilates, High Intensity, Cardio and Zumba. She loves helping others reach their fitness goals while smiling through it!