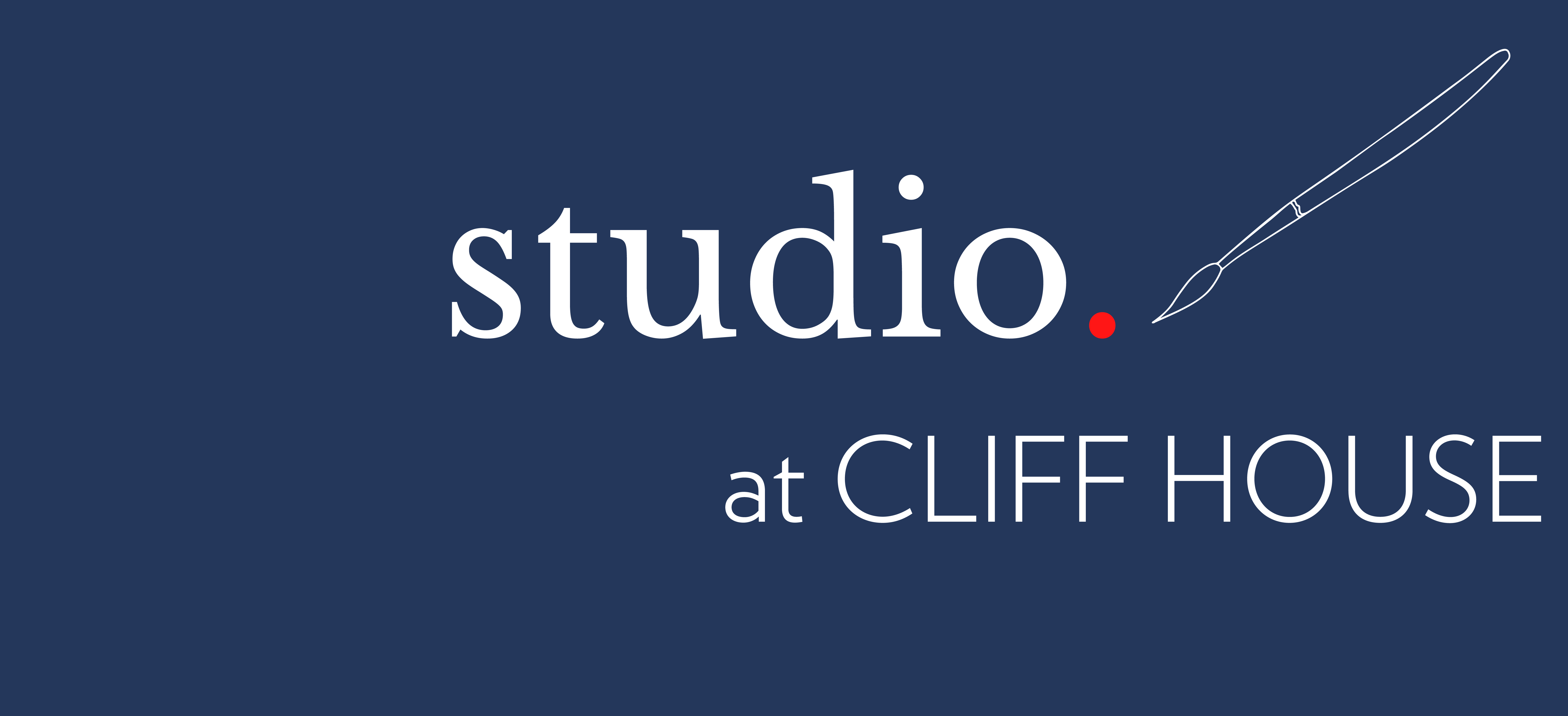 The Studio at Cliff House welcomes our Artist in Residence, Ric Della Bernarda. By having a local artist here on property, our guests are able to experience Cape Neddick through the eyes of an artist, the very thing that made Ogunquit a vacation destination so many years ago.
PLEIN AIR PAINTING CLASSES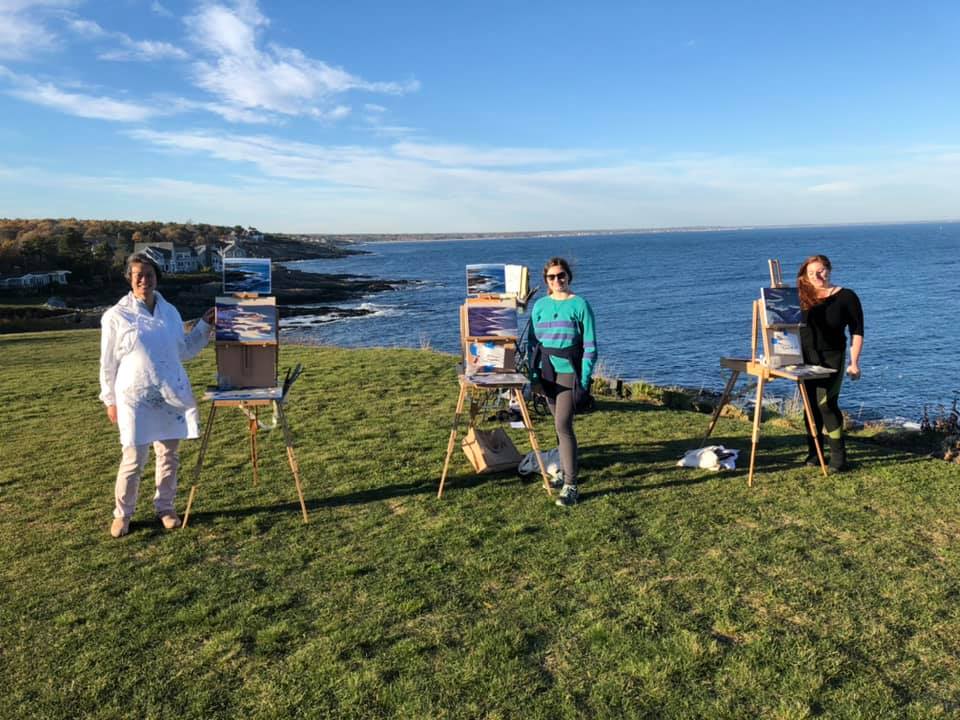 What is Plein Air Painting? Originating in the early 1800s, Plein Air is simply the act of painting outdoors. This style of creation became popular as tubes of oil paint became available to artists, prior to that many artists were mixing their own paints from raw pigments. Over time, artists found that immersing themselves in the landscapes they were painting led to more vivid art pieces. At Cliff House, we are excited to have Ric lead our guests through their own discoveries with plein air painting. This is a year-round program with painting classes being held outdoors, on one of our balconies or in inclement weather indoors with a photo reference. Reservations need to be made 24 hours in advance of the class.
Open Group Classes
Group Classes are 2.5 hours with a mid-class break, and are available select weekdays, Fridays, and Saturdays between 10am - 12:30pm. Spots must be reserved by calling our reservations team at 855-210-6901 or, visiting our concierge staff. Group Classes are $175 per person.
Best recommended for folks ages 15+
CALL TO BOOK
Paint a Memory Class
This hands-on learning experience will leave each student with their very own painted Lobster masterpiece. Each Wednesday and Friday Ric will take his class through a step-by-step process in creating a memory to enjoy long after visiting Cliff House. Ric's uncomplicated process of instruction is the perfect introduction for all ages interested in learning to paint.
Classes will be held for ages 7+ each Wednesday and Friday from 3:00PM to 4:45PM in the Cape Neddick A Salon (head past Tiller and take a right!) starting on July 1st and ending on September 2nd. $75.00 per person. To reserve please call 207-361-6245.
Call to reserve early as classes are a maximum of 12 guests, Walk ins welcome based upon availability. Cancellations must be made 24 hours in advance of class start time.
*Minors aged 7-18 must have a guardian on property, guardian will need to be present to sign a participation waiver at the start of class.
Couples Classes
Couples Classes are available by private appointment. To reserve, please call our reservations team at 855-210-6901 or, visit our concierge staff. Couples Classes are $495.00.
CALL TO BOOK
Private Classes
Private, one-on-one lessons are available by appointment. To reserve, please call our reservations team at 855-210-6901 or, visit our concierge staff. Private lessons begin at $500.00.
CALL TO BOOK
ART ON THE CLIFF PACKAGE
The Art on the Cliff package includes 3 night's accommodations, registration for two people to one of Ric's group classes, and everything needed to complete your masterpiece!
50 % Payment is due at time of reservation and 21-day cancellation notice is required in order be refunded. Cancellations inside 21 days will forfeit deposit. Call our team at 833.206.1351 or click below to book. Painting class must be booked at the time of Reservation.
WHO IS RIC DELLA BERNARDA?
Ric is the owner of Luna di Miele Studio in Ogunquit and has an extensive art education background. A graduate from the Fashion Institute of Technology in New York, Ric spent his early career as a fashion illustrator in Manhattan. His true passion for teaching and painting flourished at his home in Ogunquit surrounded by the beauty and natural landscape that is the inspiration of his work. Ric continues to develop his craft through various workshops including at the Florence Academy of Art in Florence Italy. Ric is also known for his portrait work in impressionistic style and his local presence is often highlighted by his donations of work to organizations such as the Frannie Peabody Center and the Ogunquit Museum of Modern Art. Ric teaches group, couples, and private lessons here at Cliff House. We also offer an 'Art on the Cliff' package for accommodations and lessons.