WATER COLOR WORKSHOP
During March 2021, The Studio at Cliff House is pleased to offer Water Color workshops occurring Fridays and Saturdays at 1:30pm to 3:30pm with local artists – Jane McDonnell and Pat Dateo. There is a capacity of 4 people per class, please register in advance with our concierge at 207-361-6245, classes are $175 per person. Whether you're an absolute beginner or someone who wants to brush up on your watercolor skills, this class is for you. We will go over basic watercolor techniques, color mixing, and materials while creating a painting of a coastal marsh.
RIC DELLA BERNARDA
Ric's Classes will resume in April 2021
Studio at Cliff House welcomes our first artist in Residence, Ric Della Bernarda. Ric is the owner of Luna di Miele Studio in Ogunquit and has an extensive art education background. A graduate from the Fashion Institute of Technology in New York, Ric spent his early career as a fashion illustrator in Manhattan. His true passion for teaching and painting flourished at his home in Ogunquit surrounded by the beauty and natural landscape that is the inspiration of his work. Ric continues to develop his craft through various workshops including at the Florence Academy of Art in Florence Italy. Ric is also known for his portrait work in impressionistic style and his local presence is often highlighted by his donations of work to organizations such as the Frannie Peabody Center and the Ogunquit Museum of Modern Art. Ric teaches group, couples, and private lessons here at Cliff House. We also offer an 'Art on the Cliff' package for accommodations and lessons.
Experience the natural beauty of the Cliff House through a Plein Air Class with Artist in Residence, Ric Della Bernarda. Ric's step-by-step teaching process will amaze the person that always wanted to paint. No experience is necessary. Plein Air Open Classes are held outside on the Cliff House grounds. During inclement weather and during the winter months, the majority of the class is held either indoors or on one of our balconies with a beautiful view of the Atlantic Ocean.
Couples have the choice of either an outdoor lesson or the comfort of indoors in the Studio. Private lessons are offered either outdoor Plein Air or in the Studio. For couples and private lessons, subject matter chosen by students.
To book a class with Ric please call reservations at 866-990-3684.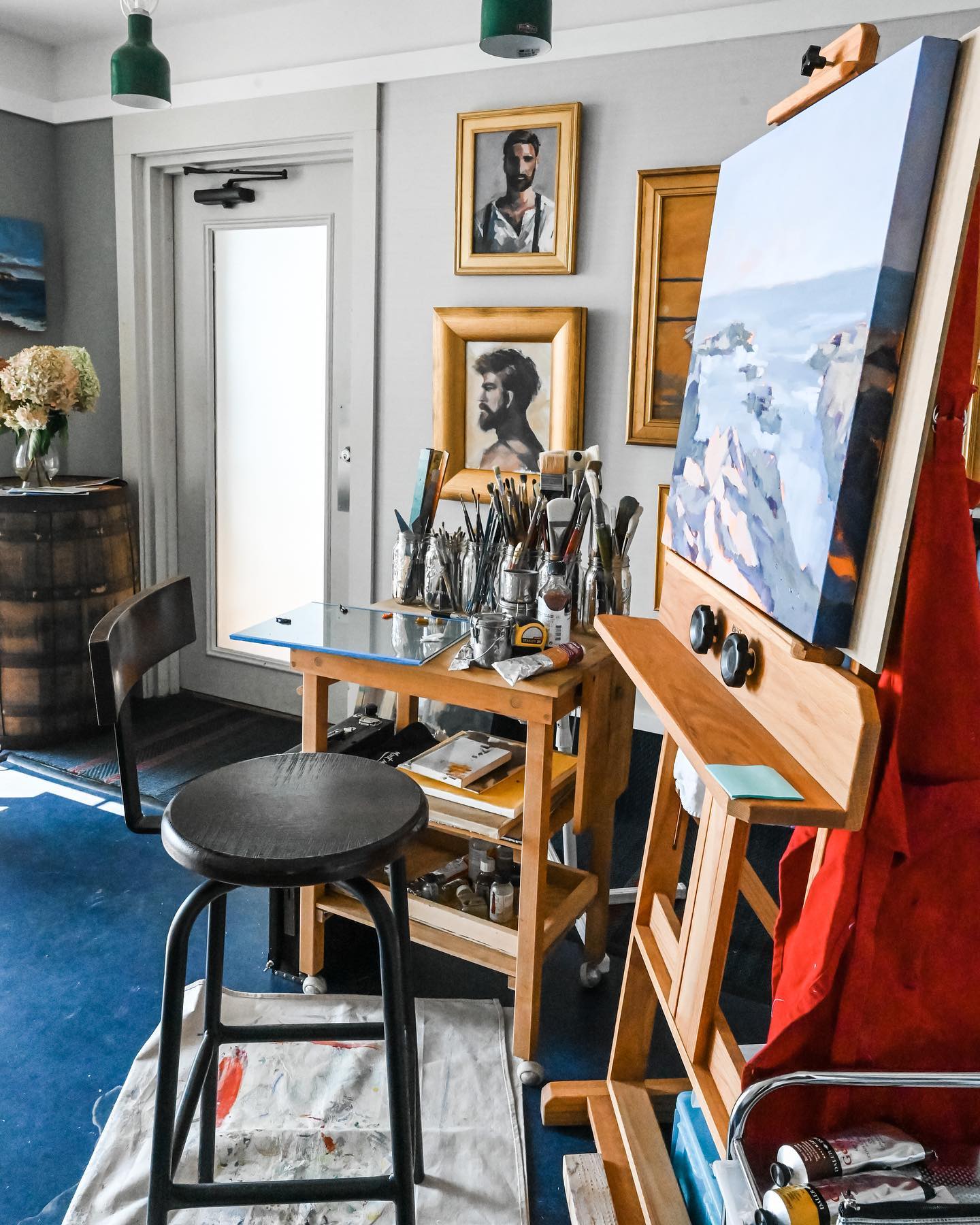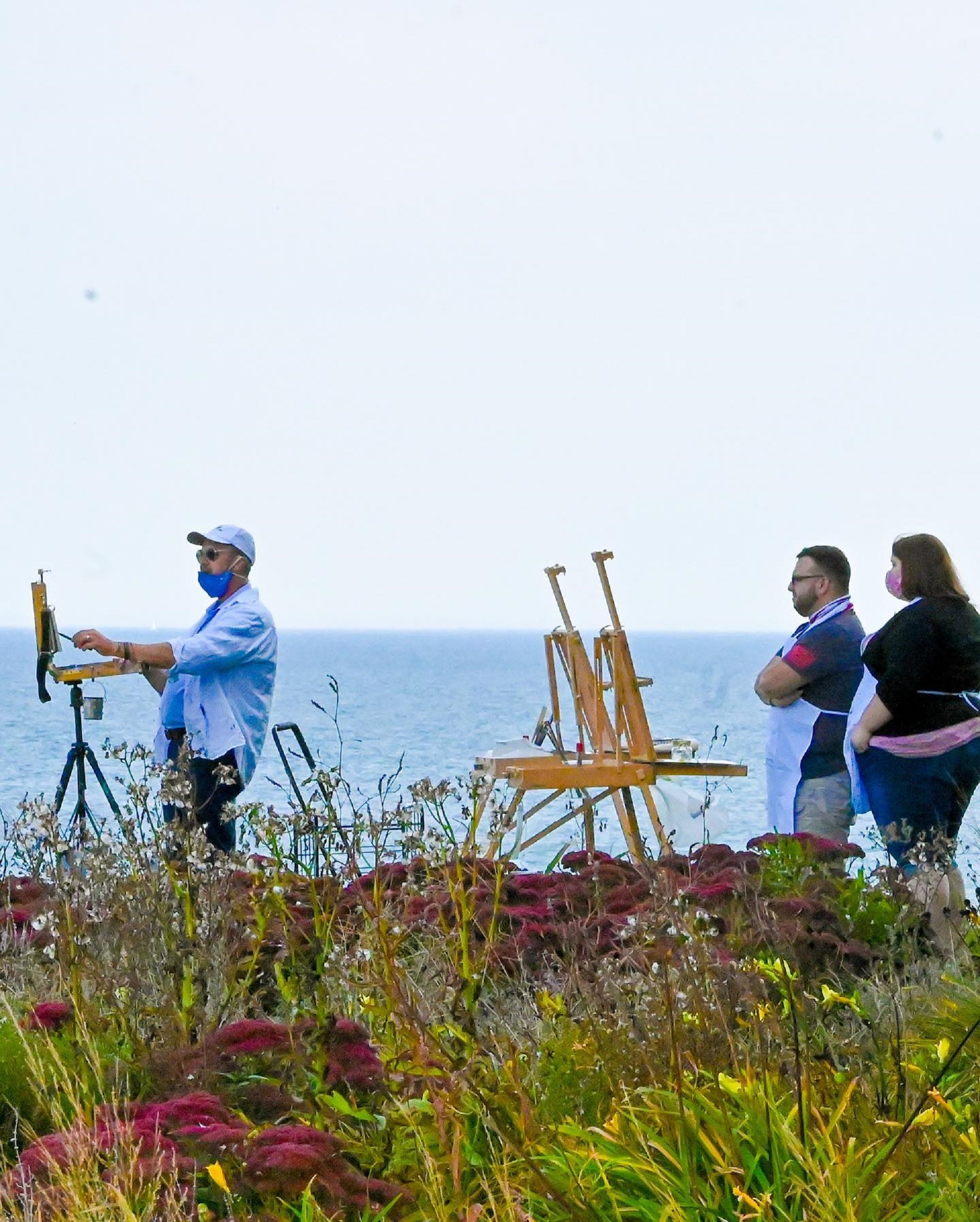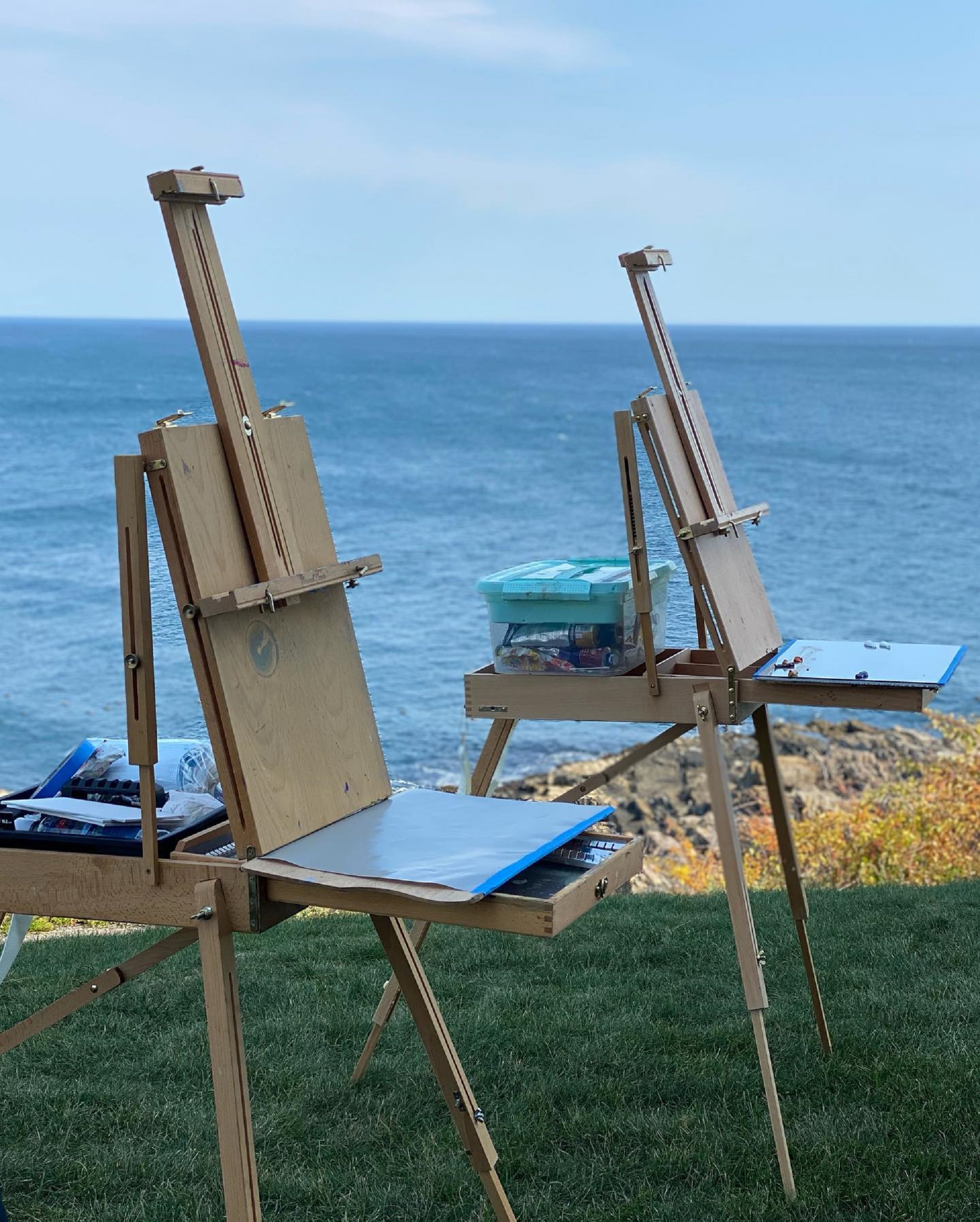 OPEN CLASS SCHEDULE
Open Classes will have limited attendees, please book your spot in advance. For private and couples lessons, class times have flexibility.
Open class schedule:
Thursdays 1:00PM – 3:30PM
Fridays 1:00PM – 3:30PM
Saturday 1:00PM – 3:30PM
(not available Saturday November 7 or Thursday November 27) Classes run for 2 and half hours, either held alfresco on our grounds or inside the studio in inclement weather. Class prices include all materials needed to create your painting. Open classes are $175.00 per person, Couples classes are $495.00, and Private lessons are $575.00. To schedule your class, please call our reservations team at 866-990-3684.